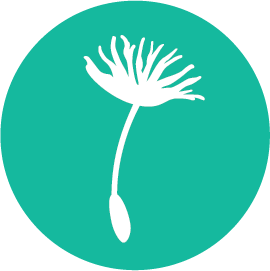 Our Story
What is the New Economy Coalition?
The New Economy Coalition is a membership-based network representing the solidarity economy movement in the United States.  We exist to organize our members into a more powerful and united force, in order to accelerate the transition of our economic system from capitalism to a solidarity economy.
NEC's members are a cross section of nonprofits, mission-driven businesses, grassroots community organizations, and sectoral associations. While many groups are focused on a particular strategy or are based in a specific geographic region, they join NEC to be part of a network that is cross-sectoral and national in scope. Together, we understand ourselves as part of an international social movement ecosystem that includes tens of thousands of groups using varied and different strategies to build a more just, liberatory, and democratic world.
Our Mission
Regional Solidarity economies
NEC exists to support a just transition from an extractive to a regenerative economy by building the scale and power of the solidarity economy movement in Black, Indigenous, and working class communities in every region of the United States.
Our Vision
We envision a world…
We envision a world where our lives are no longer dominated or determined by capitalism nor any other extractive system. We envision a world in which everyone has what they need, where people have collective agency and self-determination. 
To get there, we must be interconnected and powerful together. In our vision, global economic transformation is built and led by regional solidarity economy ecosystems. 
A solidarity economy ecosystem is an environment in which all of the things a community needs — like housing, schools, farms and food production, local governance, art and culture, healthcare, and transportation — are controlled and governed by the people, led by those most marginalized by our current economy, and building strong community roots.
Regions can be defined ecologically by land, climate, or watershed, politically through borders and voting boundaries, economically by markets and shared material conditions, or culturally, by our traditions, ethnicities, and migration pathways
Our Values
How We Approach Work
Values are not just ideas written on paper, they are a daily practice. In order to make our vision real, we need to practice the following values — informed by the Jemez Principles for Democratic Organizing and Solidarity Economy Principles —  in our work and everyday lives:
Be rooted in history, culture, and tradition
Embody a culture of reparations and restoration to self, each other, and the earth
Practice responsive, participatory governance
Follow the leadership of communities that have been most harmed by our current economic system
Be adaptable to crisis and embrace changing conditions
Our History
Nearly a decade of growth & change
NEC was founded in 2012 on the heels of the Great Recession, in response to growing national interest in solidarity economy practices, values, and strategies for systemic change. It began as a think tank, modeled after the New Economics Foundation in the UK, based on the framework of "new economics" popularized by leaders at what had previously been the E.F. Schumacher Society in Western Massachusetts.
Over the course of several years and multiple rounds of internal organizing by staff, board, and members, NEC has evolved as an organization. In 2016, we began to shift from being a largely white, upper class organization to one whose staff and board are majority people of color, and significantly more geographically and socioeconomically diverse. We started to understand ourselves as a post-capitalist project on the political left, and we shifted our external communication and internal strategies accordingly. That same year, we shifted our membership governance structure to be more democratic, with board elections, and a deeper integration of members into our programmatic work.
In 2018, we began to shift our internal staff structure and policies to be more in line with our external values, including transitioning from a traditional hierarchical non-profit to a four-person co-directorship. By 2020, NEC began transitioning into a worker self-directed nonprofit, a governance structure that melds aspects of worker cooperativism into the 501(c)(3) structure. As a worker self-directed nonprofit, NEC does not have an Executive Director. Our General Circle manages most high impact personnel, finance, and program-related decisions. It is made up of elected staff representatives and member-elected board representatives, both of whom serve terms. The Board of Directors is primarily member-elected, and is an avenue through which we remain accountable to our membership
We see ourselves as on a journey together with our members to continue the work of building a truly liberatory and impactful organization that puts into practice the values of the solidarity economy.
Our Members
NEC is a member-based coalition of organizations with shared vision, values, and work.
Samara BA
Pronouns: they/she
Title: Interim IT Manager
Current Location: Muscogee (Creek) lands / Atlanta, GA
Email: samara@neweconomy.net
This shapeshifter (non-mutant) can be found gathering and sharing family stories, making music, cooking, playing all sorts of games, reading, bullet journaling, and reading various software documentation pages. Samara dreams of starting a community tool library for lighting, audio, and stage equipment.
Zac Chapman
Pronouns: he/him
Title: Resource Mobilization Director
Current Location: Nipmuc Land / Ashfield, MA
Email: zac@neweconomy.net
Born & raised in New Jersey, Zac comes to the solidarity economy movement with a background in food systems organizing, development strategy, donor organizing, & wealth redistribution campaigning. Prior to joining NEC, he worked for Food to Power, where he facilitated the transformation of a food reclamation project into a community wealth building organization. More recently, he worked with Food Rescue Alliance to fundraise and develop a platform cooperative for grassroots food rescue / mutual aid projects. Zac also loves tending to his garlic brood, breathing in futures beyond the nonprofit industrial complex, and cooking big meals for lots of people.
Manuela Delnevo
Pronouns: she/her
Title: Donor Engagement Director
Current Location: Ohlone land / Richmond, CA
Email: manuela@neweconomy.net
Manuela was born in Bogotá, Colombia, but is a perpetual foreigner and third-culture kid at heart, having grown up in many different places around the world. As a recent immigrant to the U.S., she built community in large part by being active in grassroots feminist, anti-capitalist, pro-immigrant Latin American collectives in the San Francisco Bay Area. This taught her about the ways community organizing can act as connecting tissue and inspire us to embody different ways of relating to one another.
As the Donor Engagement Director at NEC, she hopes to grow a cross-class, multi-racial network of people moving resources towards the solidarity economy movement and advancing in their political journey. 
Prior to joining NEC, Manuela developed her donor organizing skills at Forward Together, a national reproductive justice organization working to shift the cultural conception of family through art, policy and movement building. She previously worked as an English and Spanish teacher and completed an MA in Women and Gender Studies at San Francisco State University.
Outside of work, Manuela loves to dance, sing, have long chats with her family and friends, kiss her cat's head, and eat delicious food with her partner.
Bryana DiFonzo
Pronouns: she/her/hers
Title: Organizational Resilience Director
Location: Haudenosaunee land/ Buffalo, NY
The only thing Bryana could have accurately predicted about her life is that she has two cats. The rest has been a beautiful unfolding as she deepens her relationships and "practices the future" in her community. Bryana has spent the past 14 years working in nonprofits and the solidarity economy, and is passionate about supporting the radical infrastructure that supports radical movements. Her work and interests lead her to ask "What's upstream?" She has a house full of life with a spouse and two kids (and the cats), and is a chronic community volunteer/co-conspirator. At all times of the day you are sure to find her drinking tea and dreaming up her next tasty meal.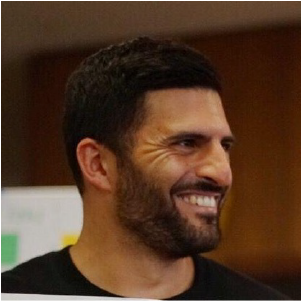 Eli Feghali
Pronouns: he/him
Title: Regional Organizing Director
Location: Massachusett land / Cambridge, MA
Email: eli@neweconomy.net
Born in Beirut, Lebanon, Eli Feghali immigrated to the United States with his parents to escape the civil war. For the past eight years at NEC, Eli has directed its communications programs, served on the staff leadership team, and co-edited a book project called Beautiful Solutions. Before joining NEC, Eli organized in Tennessee for the migrant justice movement, then on the streets of Boston during the Occupy Wall Street uprising. It was on those streets where he first chanted "another world is possible," and was introduced to cooperatives and the solidarity economy. Through NEC and Beautiful Solutions, Eli works to tell the story of what another world could look like — and how we get there. Eli is also Co-Chair of the Board of YES! Magazine. He lives with his life partner Rachel in Cambridge, MA.
Sachie Hayakawa
Pronouns: she/her
Title: Network Organizing Director
Location: Multnomah/Clackamas/Cowlitz Land (Portland, OR)
Email: sachie@neweconomy.net
Sachie comes from four generations rooted in the Pacific Northwest. Since 2014, her work with NEC has focused on youth organizing, participatory grant-making, divestment and community reinvestment, and climate justice. In addition to NEC, Sachie is a trainer/facilitator with the Wildfire Project and has worked with groups across social movements. Through all of her work, Sachie is committed to building community and fighting for the restoration of land, labor, and livelihoods.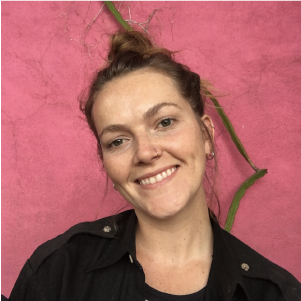 Gabby Henrie
Pronouns: she/they
Title: Communications Manager
Location: Duwamish land / Seattle, WA
Email: gabby@neweconomy.net
Born and raised on O'ahu, Gabby now spends her time between Oaxaca and the Pacific Northwest. Gabby began doing fossil fuel divestment and environmental justice organizing as a student in Portland, OR. They come to the solidarity economy movement after years spent working as cartographer, teacher, and designer while traveling and learning in Mexico and the Caribbean. Gabby joined NEC in 2019. She is excited to be settling into a role bridging digital storytelling, design, and popular education in service of systems change. 
Lisa Hubbard
LISA HUBBARD
Prounouns: she/they
Title: Network Weaver
Location: Multnomah/Cowlitz/Clackamas Land (Portland, OR)
Email: lisa@neweconomy.net
Lisa learned the value of solidarity growing up in a union family and has spent more than 30 years as a strategic campaigner, organizer, communicator and movement builder with low wage workers and communities of color across the U.S.
She has led a combination of union and community organizing, politics, policy and communications at the national AFL-CIO, UFCW, SEIU, a state labor federation, local unions, and with building trades unions. She's had the opportunity to found a worker center, organize healthcare workers into unions, lead community garden projects, negotiate for community benefits agreements, fundraise for poor and working class lesbian mutual aid, set up citizenship clinics and sign up undocumented workers for healthcare. She's helping to grow the solidarity economy regionally as part of the Oregon New Economy Project.
She finds her greatest joy in imagining and helping to create powerful communities of workers and community-based leaders working together for racial, economic and gender justice. Also, in stewarding the land by learning to grow native plants and navigating life with her partner, teen stepdaughter, two old dogs and a cat.
Belén Marco
Pronouns: she/her
Title: Narrative Strategy Director
Location: Lenape land, New York City
Email: belen@neweconomy.net
Belén was born and raised in La Pobla de Vallbona, a small town near Valencia, to a working class family of agricultural workers that were targeted by the Spanish dictatorship. She learned through her upbringing that historical memory, local cultural practices, and collective care form the basis for community organizing. Belén comes to the solidarity economy movement with a background in communications strategy, design, and popular education, and has worked for community-based initiatives in Guatemala, Ecuador, and rural Appalachia. At NEC she aims to popularize the vision of the solidarity economy through communications organizing, storytelling and program development. Belén loves film photography, being near the ocean, and chatting in her mother tongue, Valencian.
R'Yana Michele
Pronouns: she/they
Title: Internal Weaving Director
Location: Cherokee, Shawnee, Yuchi land (Nashville, TN)
Email: ryana@neweconomy.net
R'Yana Michele (she/they) is a Black genderqueer femme earth steward and warrior healer. They reside and organize in Tennessee but call Houston, TX and Marshall, TX their ancestral homes. She dreams of healing movement cultures that allows the frontlines of liberation to honor their labor and health. R'Yana provides structural support to help NEC get more agile (smarter not harder) and deeper (root work) into embodying the culture and care infrastructure of the future.
Shardé Nabors
Pronouns: she/her
Title: Resource Redistribution Director
Location: Multnomah/Clackamas/Cowlitz Land (Portland, OR)
Shardé Nabors was born and raised in Portland, OR and became familiar with community organizing while attending one of the only predominantly Black public high schools in the Pacific Northwest. As a single mother of two, she has continued to work with the community to make change for marginalized populations. She began facilitating anti-oppression workshops and consulting non-profit organizations in 2017 and continues to organize for radical change and transformative justice.
René Pérez
Pronouns: he/him
Title: IT Manager
Location: Massachusett land / Boston, MA
René Pérez is the IT Manager for the New Economy Coalition. He first became politically active during the anti-war movement in 2003. He later became deeply involved with Occupy Boston. He joined NEC in 2013. Since then, he's focused on developing digital security trainings for organizers. René is a Chicano from Texas but today, you can find him on the internet because he is actually from the internet.
Julian Rose
Pronouns: he/him
Title: Director of Educational Strategies
Location: Mvskoke (Muscogee) land/ Atlanta, GA
Julian Rose is a community organizer, writer and scholar originally from Hartford, CT and currently living in Atlanta, GA. He is involved in a range of abolitionist, Black Queer Feminist organizing efforts focused in Atlanta and dreams of new worlds we can build. His interests span education, community wellness and transformative justice.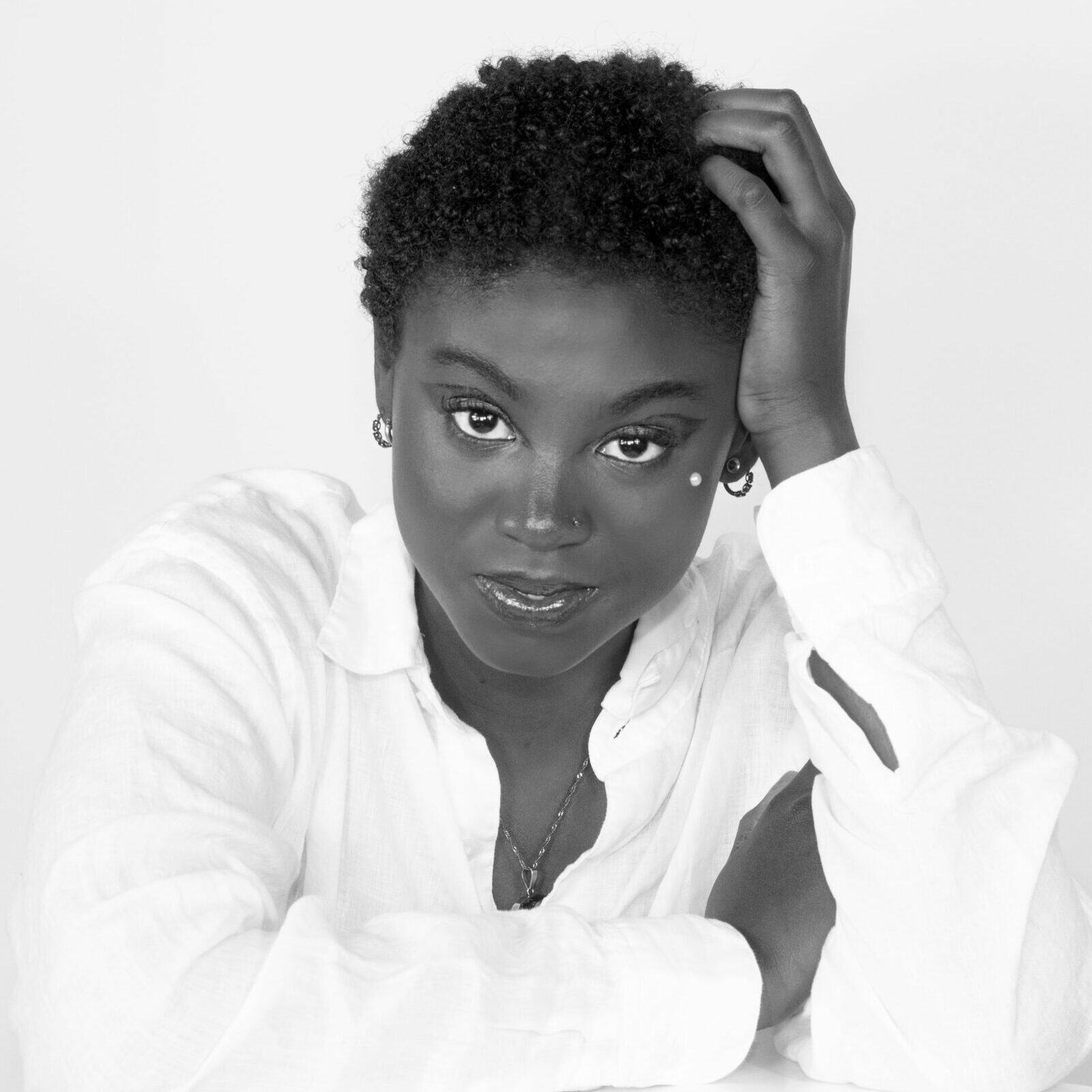 Jaylin Ward
Pronouns: they/she
Title: Digital Organizer
Jaylin Ward is a Afro-Latine digital organizer born and raised in The Bronx, New York— Munsee Lenape land. They became familiar with community organizing through supporting power building programs as a Girl Scout serving in the North Bronx. During their time at Howard University, she revamped the campus community garden, hosted a farmer's market, and co-founded Generation Green. At Generation Green, Ward served as the Director of Diaspora Strategy and Media for two years, spreading the environmental liberation movement through digital media strategy. Jaylin's personal research interests are Afro-Antillean Panamanian cultural expressions, landing a fellowship and publications with the Pulitzer Center. Ward continues to use communications to empower Black-led anti-capitalist movements.
Hendrix Berry
Obran Cooperative & Massachusetts Solidarity Economy Network*
Boston, MA
she/her
Libbie cohn
Co-Chair
Northern New Jersey
she/they
Mekyah Davis
STAY Project
Big Stone Gap, VA
he/him
David ferris
Co-Chair
Stone Mountain, GA
they/them
Renee Hatcher
Business Enterprise Law Clinic, John Marshall Law School
Chicago, IL
she/her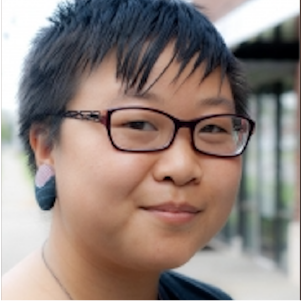 Julia Ho
Solidarity Economy St. Louis*
St. Louis, MO
she/her
Yuki kidokoro
Climate Justice Alliance & LA Co-op Lab*
Los Angeles, CA
she/her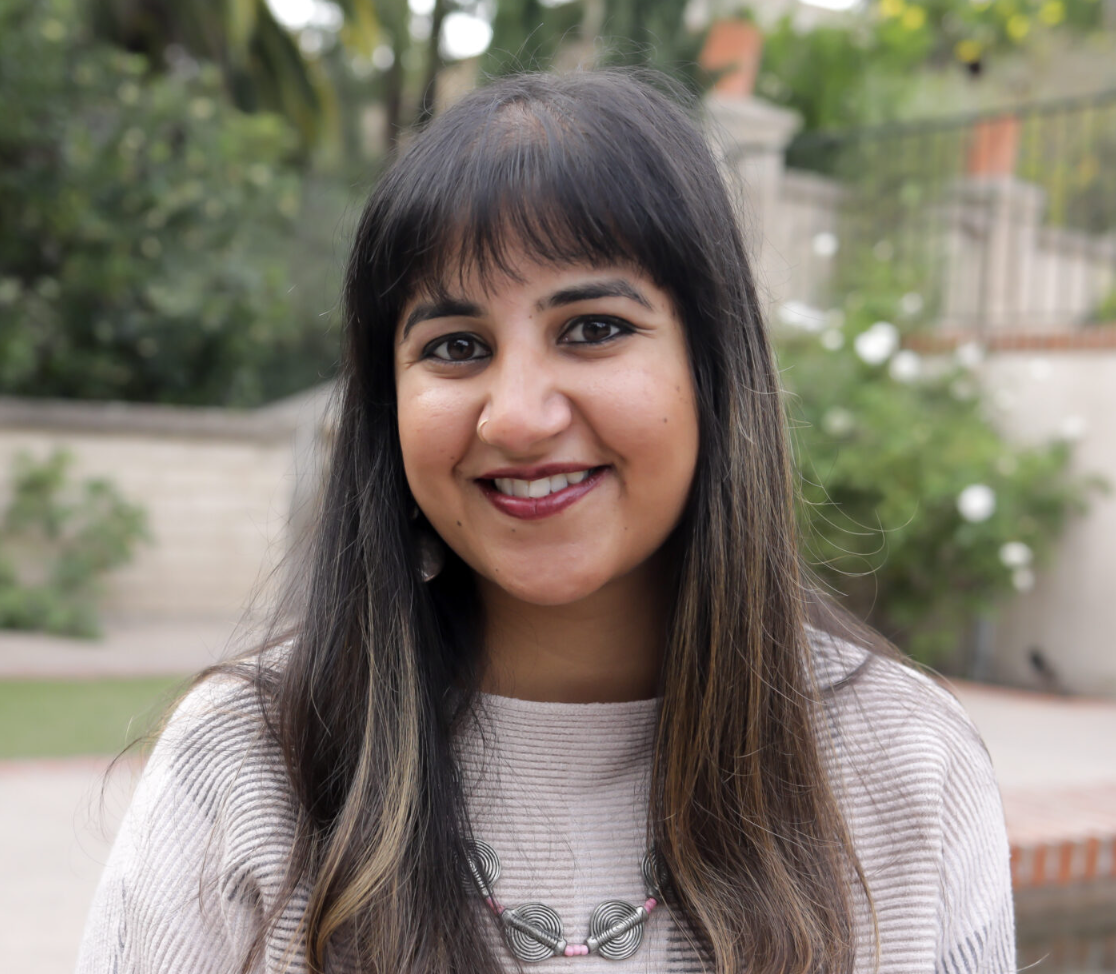 SUPARNA KURE
The CoFED* 
unceded Kumeyaay lands aka San Diego, CA 
she/they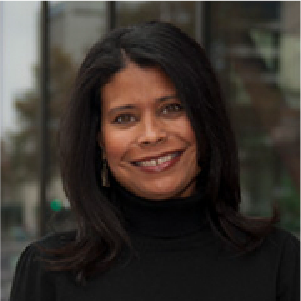 Leslie Lindo
Candide Group*
Oakland, CA
she/her
Kate Poole
Treasurer
Chordata Capital
she/her
Chris Tittle
Co-Chair
Sustainable Economies Law Center (SELC)*
Charleston, SC
he/him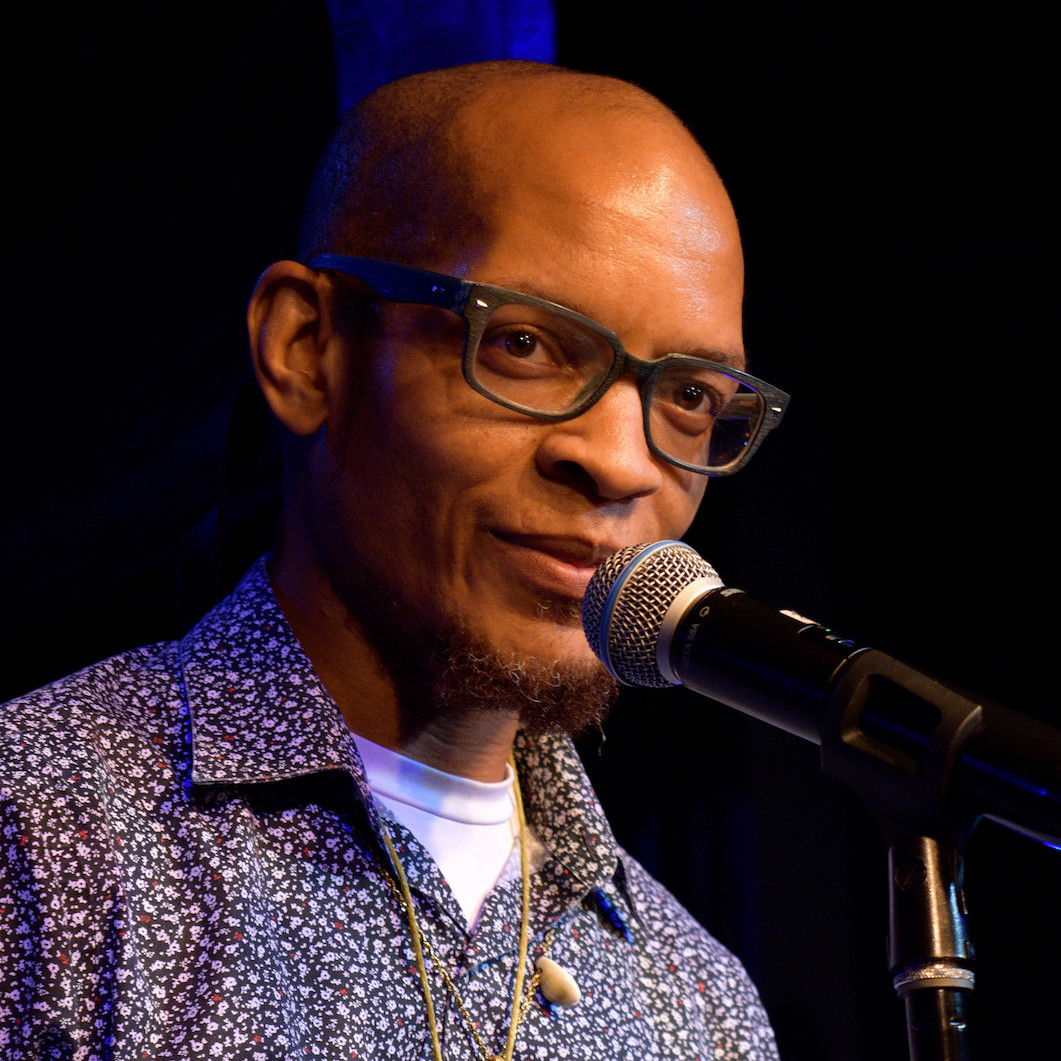 MIKE STRODE
Secretary 
Kola Nut Collaborative*
Chicago, IL
he/him
Stacey sutton
University of Illinois Chicago
Chicago, IL
she/they
AYUSHI VIG
Hayward CA & Princeton, NJ
she/her