News & Resources
 Read our biweekly newsletter, get resources from our members, and see the latest updates from our staff.
NEC NEWSLETTER
New Economy ROUNDUP
Sign up for our bimonthly newsletter, the New Economy Roundup, to get highlights of our 200+ members and many other building solidarity economies around the world.
community highlights
Resources from our Network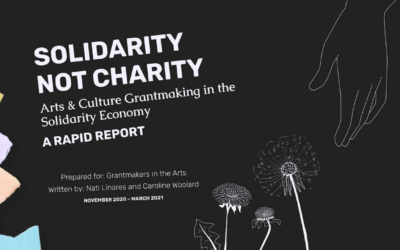 "This report, commissioned by Grantmakers in the Arts, is about the ways that arts and culture grantmakers can engage in systems-change work. The...
news & updates
What's new with NEC?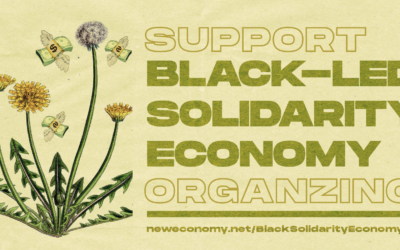 The Black Solidarity Economy Fund is back to continue supporting Black leadership in the solidarity economy movement. Apply for the 2022 funding Cycle by Dec 2!
We're slowing things down at NEC for the month of August! As part of our ongoing work to build an organizational culture of rest and collective care, our offices will be closed from August 8-19. We're also taking this week and the week of August 22-26 as "slowdown...
Join our team! We're looking for a FT 32 hour/week Digital Organizer. This person is a graphic designer and content creator who can provide hands-on support for NEC communications campaigns, while amplifying the work of our 200+ members to build the solidarity economy.
Location: Remote position (anywhere in the US)Compensation: To determine our staff salaries, NEC uses an equity-based compensation calculator to determine exact rates. Salary for this position is $68K, with adjustments upward to a maximum of $90,000 based on various...
Purpose: to support staff in practicing a culture of solidarity, cooperation, equity, sustainability, and pluralism for the New Economy Coalition and the solidarity economy movement. Circle commitments: Sistemas (HR + operations), Finance - lead Location: Remote...
We're looking for Network Organizer to help develop NEC's regional organizing strategy, infrastructure, and programs in collaboration with our members. The position is remote, with a strong preference for someone based in the U.S. South.
make it possible
support
our work
Donating to NEC supports a powerful network of solidarity economy organizers building a movement that is transforming the way we live, work, eat, and do business.