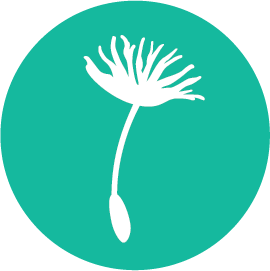 focusing on
Movement Infrastructure
"Commonbound was a tremendous experience, and helped me to see new ways that grassroots organizers can work together to build a more just economy together. We ate together, danced together, learned together, and built the kind of relationships that are vital to changing our world for the better."
– Mo Manklang, USFWC
CommonBound Conference
Since 2014, we have hosted the biennial CommonBound conference in cities across the country, from Buffalo to St. Louis. CommonBound brings together over 750 solidarity economy organizers, storytellers, advocates, researchers, and thought leaders to share practices and stories, highlight achievements, and create new and stronger relationships that can propel this work forward.
Member Working Groups
Working Groups are communities of practice formed and led by NEC member organizations in partnership with NEC staff. We currently have five active working groups including: Educators, Rural Electric Cooperatives, Policy, and Communications. To learn more about NEC's working groups or having your organization become an NEC member please contact membership@neweconomy.net.
New Economy Movement Support Fund
The New Economy Coalition's Movement Support Program is one of the organization's longest-running and established efforts. Since 2013, the program has provided resources and financial support for over 90 projects led by youth and frontline organizations doing transformative work to build more just, democratic, and sustainable economies.
Regional Solidarity Ecosystems
focusing on
Communications & Storytelling
"The climate solutions beat takes a problem-solving and results approach to one of the most pressing issues of our time. This style of journalism is the opposite of defeatist — it's about examining how to take effective action."
– New Economies Reporting Fellow
Beautiful Solutions
A Toolbox for Liberation is an upcoming book (OR Books: Spring 2021), an online toolbox, and a grassroots popular education and training project showcasing the stories and strategies that prove another world is possible. Beautiful Solutions is a partnership of the New Economy Coalition and Beautiful Trouble, with support from our partners at the Highlander Center and PeoplesHub.
Movement Voices
Movement Voices is a fellowship and training program for solidarity economy leaders looking to develop their skills as public communicators and media spokespeople. The purpose of the program is to increase the number of leaders who are prepared to effectively communicate with the media, and to build network infrastructure that can get those spokespeople featured regularly in media that reaches beyond the choir.

New Economies Reporting Project
New Economies Reporting Project is a fellowship for reporters who want to develop their understanding of the solidarity economy and solutions-oriented journalism. In the past three years of this program, we have trained more than 35 journalists who report for a diverse set of publications, including CBS News, WNYC, and Teen Vogue. Our reporting fellows have produced hundreds of original articles, video reports, and radio segments on solutions stories from across the United States, exposing readers and audiences to critical perspectives that have been underrepresented in the mainstream press.
PROGRAMS focusing on
Policy & Campaigns
"We use the Pathways to a People's Economy Toolkit all of the time at our firm. We want to do the advocacy to change the structures… to be at the forefront and not in constant defense mode."

-Aisha, Advocates for Basic Legal Equality
Pathway to a People's Economy
In 2020, we released a policy toolkit created by a team of New Economy Coalition member organizations over the course of two years. The toolkit amplifies the solidarity economy policy wins happening on the ground and provides real examples of how to shift our economic conditions from the bottom up.
Pathways to a People's Economy provides tools for communities and organizations to make concrete policy demands to advance a new economy – an economy for, by, and with the people. The Toolkit contains 20 high-level policy demands, 70 detailed policy asks, and multiple organizing resources focused on four key new economy areas: worker ownership, community-controlled housing, financial justice, and climate justice.
Reinvest in our Power
Reinvest in Our Power is a project in collaboration with Climate Justice Alliance to divest/reinvest by moving capital and governance from the extractive to regenerative economy. By leveraging momentum and political power, the project is moving money into a democratically-governed cooperative of local, non-extractive revolving loan funds that invest in projects owned/operated by frontline communities to build economic democracy rooted in ecological integrity.