'
What a week. Tuesday's election has left many feeling defeated and despondent. Trump ran a campaign on a brutal vision of US, using right-wing populism, dog-whistle racism, xenophobia, and misogyny to paint himself as an "anti-establishment" candidate. Along the way he has empowered the most hateful forces in this country to come out of hiding, bringing the dangerous underbelly of America into plain view.
For those building a new economy, it has been hard to see this result as anything but a setback to the movement for justice, community-control and economic democracy.
But we must not despair. We can find hope even in the election results. Across the country we saw successful ballot initiatives for living wages, electoral reform, community energy, and more. Social media is littered with the seeds of resistance and plans for action sprouting up. On Wednesday, tens of thousands of people hit the streets to voice their opposition and readiness for the struggle ahead.
The future may be unclear, but now more than ever, we are called to provide a different vision. People are tired of politics as usual. They are hungry for visionary, community-based solutions that wrest power away from elites. In this moment we have an opportunity to tap into this energy and build powerful, inclusive people's movements. This is what we must do. Let's move together fearlessly. Onward!
In these difficult times, the NEC staff wants to hear from you about what's giving you hope. Send us your thoughts to araz@neweconomy.net and we'll compile them into a post for the next newsletter!
---
Election 2016
What Now?: A Jacobin article argues that "Politics is the solution." We can't move to Canada and we can't run. We can embrace democracy.
SURJ Action argues that with Trump's election at the hands of white voters, now is a time to show up for racial justice.
An op-ed in the Guardian claims: "Faced with a Trump presidency, the urgent task now isn't to dissect and explain how we lost. It's to plan how to block his regime every step of the way forward." Read more.
Policy Setbacks: The nation's first carbon tax failed; Colorado's single-payer health care was also put to rest; Trump has already selected one of the best-known climate skeptics to lead his EPA transition team.
Policy Wins: Maine votes to shake up the two-party system; living wage victories sweep four states; several states passed measures legalizing marijuana and impacting the prison system; Colorado counties vote against cable monopolies in favor of local control; Florida defeated an anti-solar amendment. Read more about the initiatives fighting inequality.
Seeding Change: A number of groups are converging to discuss steps forward in light of the elections. 350.org is hosting a call with movement leaders you can register for here. SURJ is also helping connect organizers in communities around the country. You can learn more about it here. You can see a running list of these events on our blog.
Some Good News: Next year congress will look a little more like the rest of America with the election of California's first black senator and the country's first Latina, Indian, Somali and a formerly undocumented immigrant legislators (plus the first openly LGBTQ governor!) Six of these historic seats were won by women.
---
Stories From the Field
CLT Comes to Pittsburgh: In the face of gentrification, Pittsburgh finds itself ready to launch the city's first community land trust as a permanent tool to curb displacement.
Taxing the Wage Gap: A Portland initiative to tax corporations for wide CEO– worker pay gaps may soon become law. Read more about the bill and the people pushing it through here.
Real Food: The Real Food Challenge released a new set of standards to help you decode labels and certifications. These new guidelines take into account everything from labor abuses to social impact. Check them out.
---
"Today, we feel how far we are from the promise of a nation that ensures liberty and justice for all. But our work, built on the hopes of our grandmothers, mothers, sisters and daughters, is testament to the power of our shared belief in that promise. It is we who must build the path forward on our journey. "
— — The #GOPHandsOffMe has put out a call to action to uplift the voices of women leaders of color in the 100 hours after the election. Learn more.
---
Solidarity Economies Abroad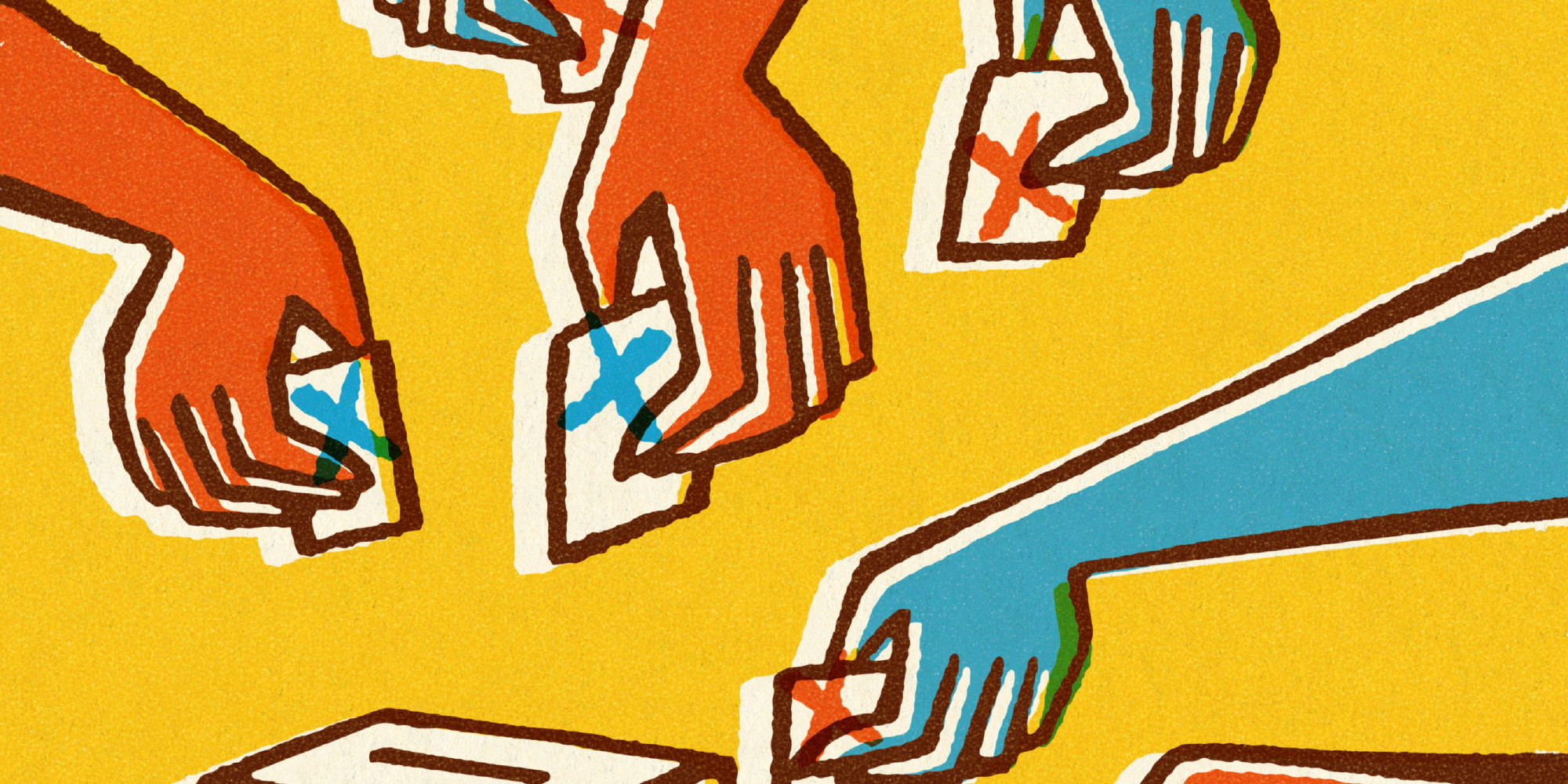 PB Portugal: Portugal has announced the world's first participatory budget on a national scale. The project will let people submit ideas for what the government should spend its money on, and then vote on which ideas are adopted.
Cooperative Cell Service: After being refused service by major telephone companies, the residents of Villa Talea de Castro — a village in Oaxaca, Mexico– came together to form its own service. The project has since grown to help indigenous communities throughout Mexico form their own cooperatively-owned mobile cellular telephone network. Read about it here.
Circuito Rio EcoSol: In Rio de Janeiro, Brazil, the booming solidarity economy has developed a "circuit" of fairs and markets that draw over 300 cooperative and solidarity based businesses throughout the year. Read about Cricuito Rio EcoSol here.
---
Movement News
Election Reads:
#noDAPL:
More Reads:
---
Upcoming Events

The local and regional food economy we want, needs territory. OUR LAND 2 is a national symposium on structural land access, conservation and transition issues with a focus on the lessons of the Southwest's unique Acequia system and drylands agriculture through a six day series of events, exhibits, talks by academics, activists, archivists, historians and some of our best minds on the public trust. November 9-17, 2017
A unique collaborative space for racial justice movement making, Facing Race is the largest multiracial, inter-generational gathering for organizers, educators, creatives and other leaders. Facing Race offers local community unprecedented access to information and resources on racial equity, includes over 50 workshops and access to over 140 presenters. November 10-12, 2016
Webinar: Justice and Equity After Fossil Fuels
Access to energy confers wealth—and power. As our energy system goes through a profound transformation away from fossil fuels, there will no doubt be winners and losers. Join us for a conversation with Miya Yoshitani, Executive Director of Asian Pacific Environmental Network and Timothy DenHerder-Thomas of Cooperative Energy Futures for an engaging, compelling conversation exploring the future of energy democracy and examining implications of a transition to 100% renewable energy onto environmental justice issues. November 10, 2016
Platform Cooperativism: Building The Cooperative Internet (Webinar and Conference)
We will bring together an international group of policymakers to discuss regulation and investment in alternative models. In the afternoon, we'll think through the legal and design implications of the cooperative platform economy. Building the basis for a popular movement in support of a fairer cooperative digital economy requires countless people, projects, inventive organizations, publications, and events around the world. November 11-13, 2016.
Join social entrepreneurs, social change practitioners, educational institutions, students, the business community, and others who share the goal of creating a just, equitable, and sustainable world. Get inspired and motivated, especially in the uncertain aftermath of the 2016 general elections. November 18, 2016
View all NEC member events on our website »
'