Thanks for signing up!
You'll receive the New Economy Roundup in your inbox every two weeks, plus updates and news from our network. Check out the archives and more resources below! 
NEC NEWSLETTER Archives
New Economy ROUNDUP
This week we're talking about resisting the overturn of Roe vs. Wade, queer and trans-led cooperative organizing, liberated zones in ATL, how public banking can advance racial justice, solidarity with resistance in Ecuador and across all borders, land without landlords, and more.
This week we're talking about colonialism as a driver of the climate crisis, struggles for food and land sovereignty, public control of public goods, cooperative finance in Haiti & Grenada, how cities are using municipalism to gain democratic control of cities and towns, and more!
This week we're talking about putting the values of a care economy into practice, resources for anti-imperialist study, an upcoming series for May...
community highlights
Resources from our Network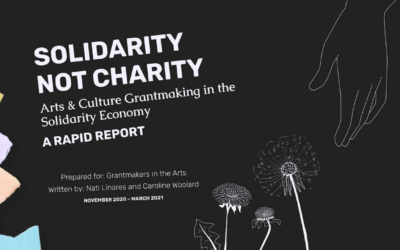 "This report, commissioned by Grantmakers in the Arts, is about the ways that arts and culture grantmakers can engage in systems-change work. The...
news & updates
What's new with NEC?
Join our team! We're looking for a FT 32 hour/week Digital Organizer. This person is a graphic designer and content creator who can provide hands-on support for NEC communications campaigns, while amplifying the work of our 200+ members to build the solidarity economy.
Location: Remote position (anywhere in the US)Compensation: To determine our staff salaries, NEC uses an equity-based compensation calculator to determine exact rates. Salary for this position is $68K, with adjustments upward to a maximum of $90,000 based on various...
Purpose: to support staff in practicing a culture of solidarity, cooperation, equity, sustainability, and pluralism for the New Economy Coalition and the solidarity economy movement. Circle commitments: Sistemas (HR + operations), Finance - lead Location: Remote...
We're looking for Network Organizer to help develop NEC's regional organizing strategy, infrastructure, and programs in collaboration with our members. The position is remote, with a strong preference for someone based in the U.S. South.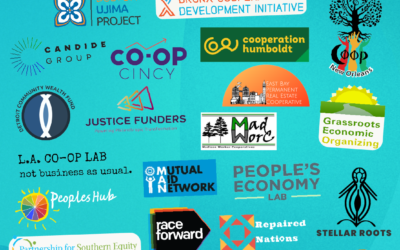 In addition to new board members, we are thrilled to welcome the following 23 organizations as members of the NEC network! This incredible cohort of new members are bringing important sectors, regions, and strategies that were underrepresented in the network.  If your...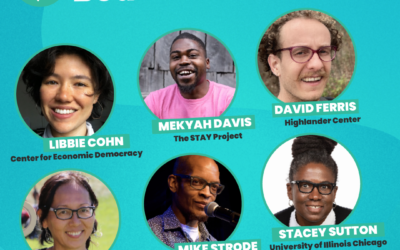 Welcome Libbie Cohn, Mekyah Davis, David Ferris, Yuki Kidokoro, Mike Strode, and Stacey Sutton to the NEC board!! We could not be more grateful and overjoyed to bring the wisdom of these brilliant organizers into the leadership of our network. The six of them were...
make it possible
support
our work
Donating to NEC supports a powerful network of solidarity economy organizers building a movement that is transforming the way we live, work, eat, and do business.