Thanks for signing up!
You'll receive the New Economy Roundup in your inbox every two weeks, plus updates and news from our network. Check out the archives and more resources below! 
NEC NEWSLETTER Archives
New Economy ROUNDUP
This month we're talking about Peoples' Climate Week in NYC, a win for community land trusts in Miami, immigrant-led cooperatives, peoples' assemblies in Kenya, feminist organizing schools, a message from the Black Solidarity Economy Fund, and more.
This month we're talking about everything from Black August to just recovery in Maui. Learn more about just recovery wins in Seattle, African...
This week we're talking about a land back win in the Bay, queer liberation, a people's budget showdown in Boston, Stop Cop CIty in Atlanta, getting Cuba #OfftheList, communes in Venezuela, and more.
On another note, NEC has got our big 2023 Annual Member Meeting coming up this July 11-13. We're seeking sponsorships to enable us to make this an equitable event through offering childcare, food stipends, and honoraria to members. Please click here to learn more about being a sponsor!
Thank you to Natural Investments for sponsoring our annual member meeting stipends. This helps make care work in our network possible!
community highlights
Resources from our Network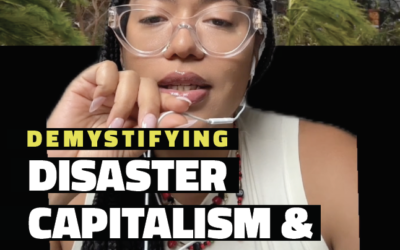 Niki Franco is back to break down what we mean by the term "disaster capitalism" and how communities all over the world — from PR to New Orleans to Hawai'i — have resisted it and built just recovery efforts that return resources and power to the grassroots.
news & updates
What's new with NEC?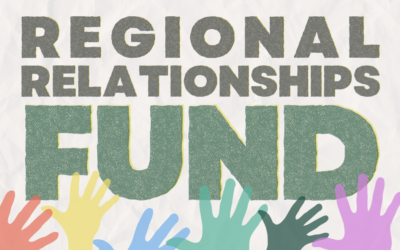 NEC's new fund will resource the relationship-building that is foundational to regional organizing.
(Para leer en español ir abajo) We are so excited to announce the 2023-24 #CreativeWildfire artist cohort!  Creative Wildfire is a cultural organizing project led by Climate Justice Alliance, Movement Generation and New Economy Coalition. For this year, 7 brilliant...
There's nothing quite as bountiful, vibrant and refreshing as a summer harvest. From sweet and tangy strawberries, to plump tomatoes, to juicy peaches, ripe fruits remind farmers the value of their hard, constant work. In this spirit of abundance, we at New Economy...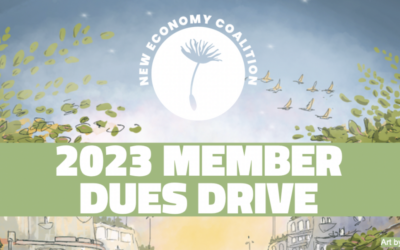 Giving dues reflects all the benefits of being a member, and materially shows that members collectively own this network! Building out recurring dues is also the most effective way to ensure that our movement is both well-resourced and in alignment with our values of a people's economy, rather than working at the whims of philanthropy.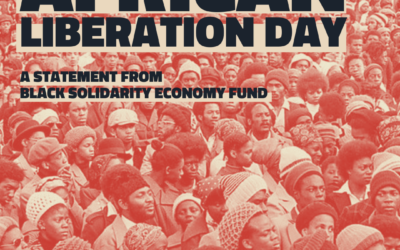 Around the world, Black people are experiencing violence at the hands of colonialism, capitalism, and white supremacy. Today, May 25, marks three years since George Floyd was murdered by the state. This murder was felt by Black people around the world, as we have a...
We are thrilled to welcome the following 32 organizations as members of the NEC network! This incredible cohort of new members are bringing important sectors, regions, and strategies that were underrepresented in the network. The NEC Team thanks you all for the...
make it possible
support
our work
Donating to NEC supports a powerful network of solidarity economy organizers building a movement that is transforming the way we live, work, eat, and do business.